Vy is the precious 9 month old granddaughter of one of my professors at law school.  Speaking of law school, next week is our last week of law school EVER!  We'll be graduating in May and then going into hibernation to study for the bar.  It's going to be so weird not being a full time student and having the year divided into semesters and summers.  However, I think after reaching the 19th grade, I've been in school long enough!
Vy's photo shoot had the distinction of being the first with my BRAND NEW CAMERA!!  I was finally able to upgrade and am so excited!!  Vy's grandparents (both professors at the law school) and her parents were there for the photoshoot and were all a great help in changing her into several cute outfits and keeping her entertained.  She was such a well behaved baby!
Here are some of my favorites from the day: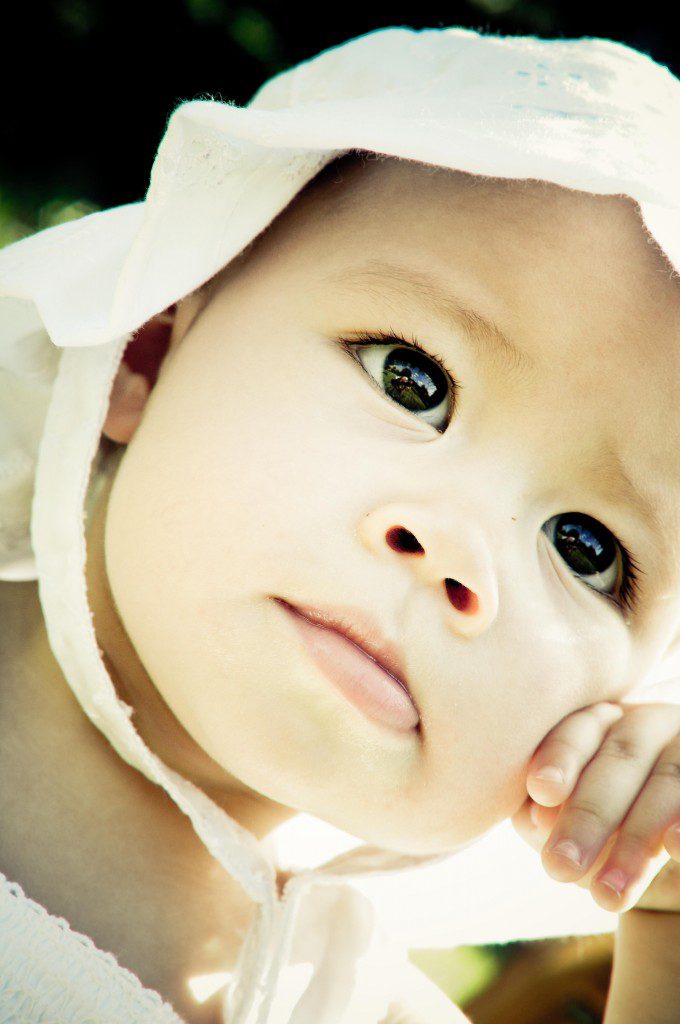 This is my absolute favorite from the day…That little hand KILLS me!
Vy and her mommy.  I think this really captures how a baby is amazed by all the little things in the world, and I love that her mom is looking at what Vy is looking at with the same fascination.
Vy and her Daddy.  I can tell you from experience, you never grow out of being a daddy's girl.  It's okay, all the dad's of the world don't mind 🙂
Vy and her Grandma
Vy and her Grandpa
Before she tried to eat the flowers.
Now that we don't have Bella anymore, I brought Lucky to amuse Vy.  It took a while, but eventually she warmed up.